Johnny Bench
A generation after Johnny Bench's last game, he remains the gold standard for baseball catchers of any era. By the age of 20 he had redefined how to play the position, and by 22 he was the biggest star, at any position, in all of baseball. Catching eventually took its toll, moving him to the infield by his early 30s and to retirement by age 35, but his first decade with the Cincinnati Reds was enough to make him most experts' choice as the greatest catcher who ever played the game. Click for full biography.
Dave Dickenson
Dave Dickenson started his Canadian Football League (CFL) career with the Calgary Stampeders. During his first five years with Calgary, Dickenson participated in two Grey Cups, winning his first in 1998. Dickenson's best season was during the 2000 campaign, where he was named a CFL and West All-Star, & won the Most Outstanding Player award. Once the 2000 season was over, the National Football League came calling and Dickenson decided to go south for the next three seasons. Click for full biography.
Colin Patterson
Colin Alexander Patterson (born May 11, 1960 in Rexdale, Ontario) is a former ice hockey player in the National Hockey League. He played hockey for three years at Clarkson University before signing as a free agent with the Calgary Flames. A skillful defensive forward, usually playing left wing, he was a finalist for the Selke Trophy in 1989. Click for full biography.
Jackson Payne
Canadian all-around champion in 2015 and 2016; silver medalist in 2017, named alternate for the 2016 Olympic Games in Rio de Janeiro. Four-time World Championships team member (2009, 2011, 2014, 2017), Bronze medallist on HB at World Cup in Zibo, CHN in 2012.  Click for full biography.
Host: Marco Iannuzzi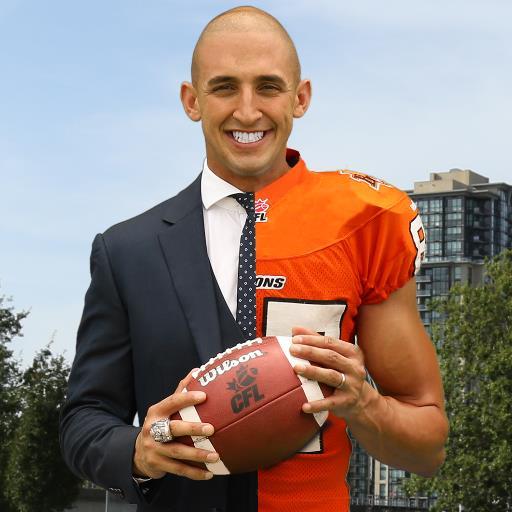 Marco Iannuzzi is a Harvard & MIT grad. Official Canadian honour recipient of the Governor General's Sovereign's Medal for Volunteers.
He was the BC Lions first round draft pick and went on to 7 memorable seasons with the Lions. Playing over 125 games he won a Grey Cup championship, and was the recipient of the CFL's Tom Pate memorial award for commitment to the community.
History of Guest Speakers
1963 - Father Jim Whelihan
1964 - Herb Capozzi & Jim Finks
1965 - Father David Bauer
1966 - Otis Douglas
1967 - Rabbi Lewis Ginsberg
1968 - John Mariucci
1969 - Annis Stukus
1970 - Jim Coleman
1971 - Ron Barbaro
1972 - Danny Gallivan
1973 - Gordie Howe
1974 - Ed Dorohoy
1975 - Herb Capozzi, Ron Barbaro & Cap Capozzi
1976 - Howie Meeker
1977 - George Brancato & Jack Gotta
1978 - Babe Perelli
1979 - Bobby Hull
1980 - Ray Malavasi
1981 - Phil Esposito
1982 - Lou Nanne
1983 - Duke Snider
1984 - John Davidson
1985 - Tony Esposito
1986 - Dennis Hull
1987 - Herb Capozzi
1988 - Bob Johnson
1989 - John Cappalletti
1990 - George Springate
1991 - Red Storey
1992 - Franco Harris
1993 - Dennis Hull
1994 - Carl Brewer
1995 - Jim Ralph
1996 - Eddie Shack
1997 - Dennis & Bobby Hull
1998 - Derek Sanderson
1999 - Jim Bouton
2000 - Sparky Anderson
2001 - Chi Chi Rodriguez
2002 - Mike Ditka
2003 - Tommy Lasorda
2004 - Joe Theisman
2005 - Bob Knight
2006 - Pete Rose
2007 - Warren Moon
2008 - Dick Butkus
2009 - Phil Esposito & Gerry Cheevers
2010 - John Riggins & Larry Robinson
2011 - Larry Holmes & George Chuvalo
2012 - Joe Montana
2013 - Tony La Russa
2014 - Joe Buck
2015 - Mario Andretti
2016 - Chris Berman & Robyn Regehr
2017 - Bryan Trottier & Guests
2018 - Rocco Mediate & Franco Harris